Wow, everyone!
That was such an exciting stream today! Because of you and your awesome generosity we raised $119,525! Thank-you so much!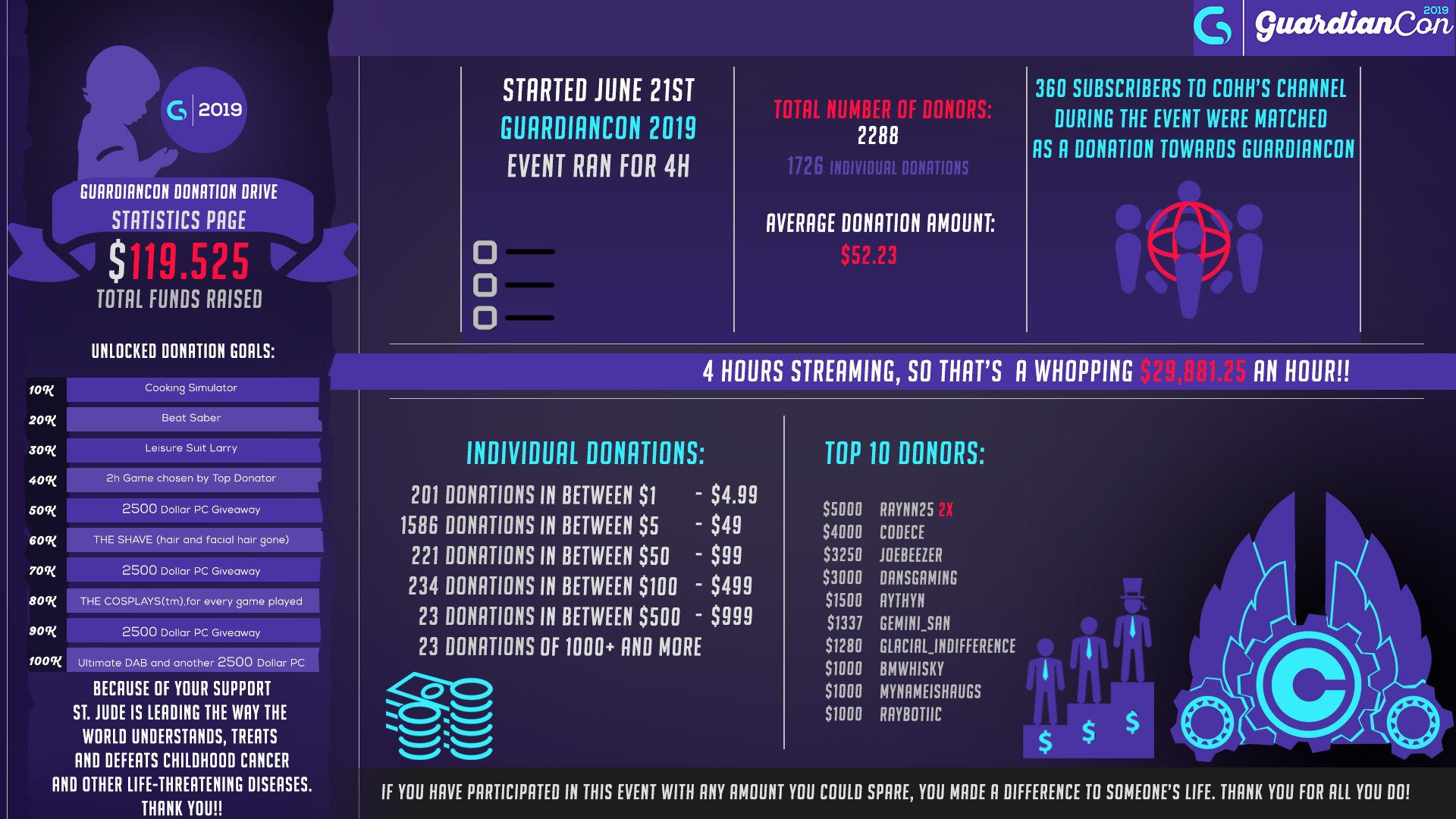 These are the donation goals we met:
10k Cooking Simulator
20k Beat Saber
30k Leisure Suit Larry
40k 2h of a game chosen by top donator of 1st 2 hrs, 2h chosen by top donator last 2 hours
50k $2500 PC Giveaway
60k THE SHAVE(tm), hair and all facial hair
70k $2500 PC Giveaway
80k THE COSPLAYS(tm), Obi-wan Cohhnobi, The Chef, The Leisure Larry
90k $2500 PC Giveaway
100k ultimate dab and $2500 PC
Also, because Cohh was so impressed with how far we got and how close we came to the $125k goal, he will also play Danganronpa 2 and 3!
The two donor-chosen games are TMNT on SNES (Raynn25) and EARTH DEFENSE FORCE 4.1 The Shadow of New Despair (Codece).
Thank-you again! We appreciate it so much, and so does St. Jude. FOR THE KIDS!
You're all breathtaking!

nuu