The Cohhilition Mobile App
The Cohhilition Mobile app is the new way to interact with the Cohhilition when Cohh is not live on Twitch!
Note: we support Android 10+ and iOS 15+
Feature Run Down
The app offers a number of features including:
Mobile Notifications, for things like:

The Stream going live!
New YouTube Vidoes - Just the first one of each game each day
Twitter Tweets

Direct link to the Stream with the currently title and category when Live
Cohh's Latest Tweet! So you don't have to go to Twitter
Links to Cohh's Latest YouTube video and YouTube Short
Be notified when the Hugeaway is open and enter it right from the App!
The Latest News and Games Played
Full access to the YouTube/VodChat Catalog, with more to come here!
The latest/most recent news from the channel
Information about the channel (and most of the FAQ)
Links and information about Cohh's Sponsors!
Full Settings page to control your notifications
The ability to login with Twitch and see your token count, more to come here soon as well!
---
Known/Reported Issues
Either leave feedback in the app, or visit Support
The App uses the wrong name on your home page (whoops) - Fix pending
Twitter Timestamp doesn't seem to Timezone
News page scrolling is not working - Fix pending
iOS: Full Screen of YouTube videos is not working - Google/Youtube changed something this is taking some investigation
Playlist links in YouTube descriptions are not working - Fix pending
Store - Auto Translations are being weird (Kohhilition)
Needs a "top bar" to help legibility of battery/clock
Some people report after turning off some Push Notification Topics they are not offing, we believe this is due to spam turning off/on topics. To resolve, restart the app or toggle on/off (or off/on) one topic slowly
---
Screenshots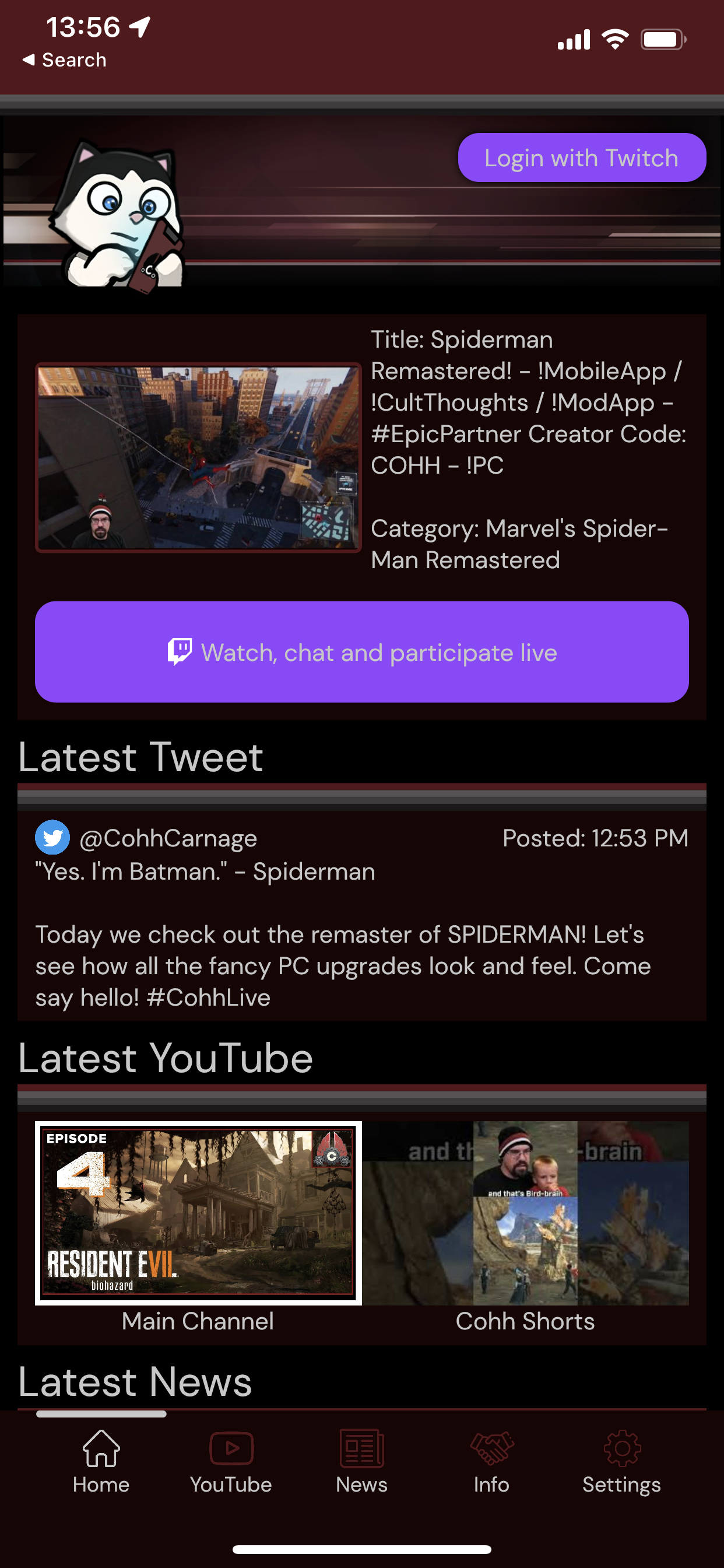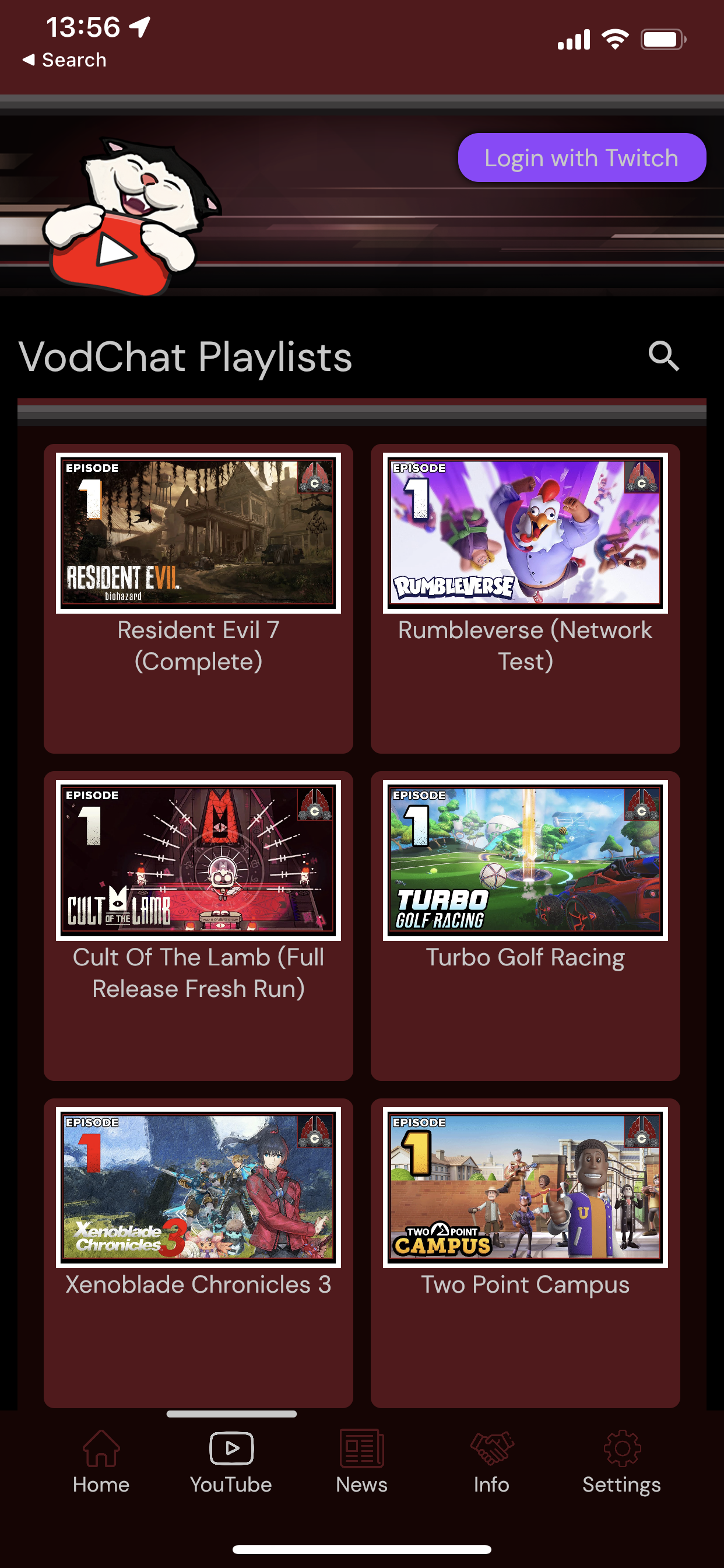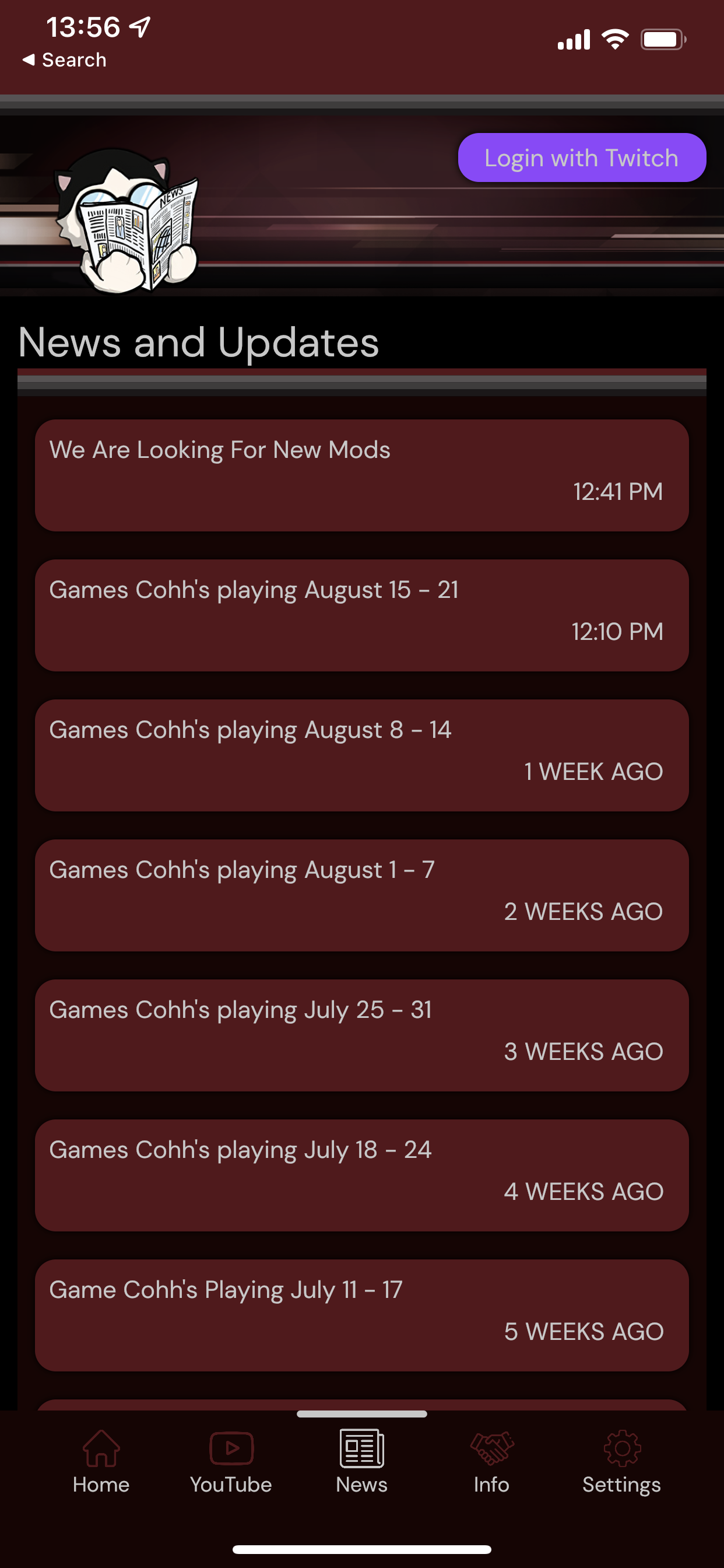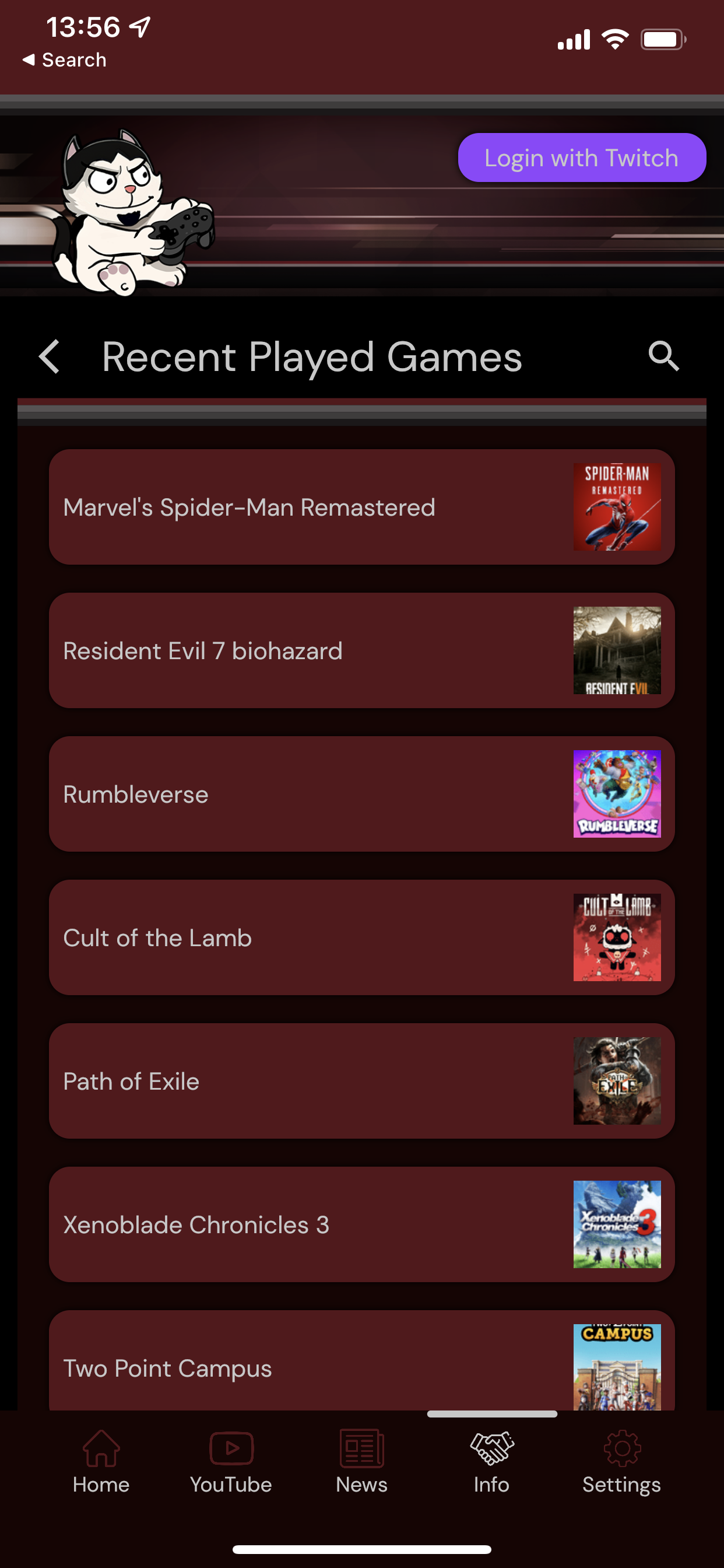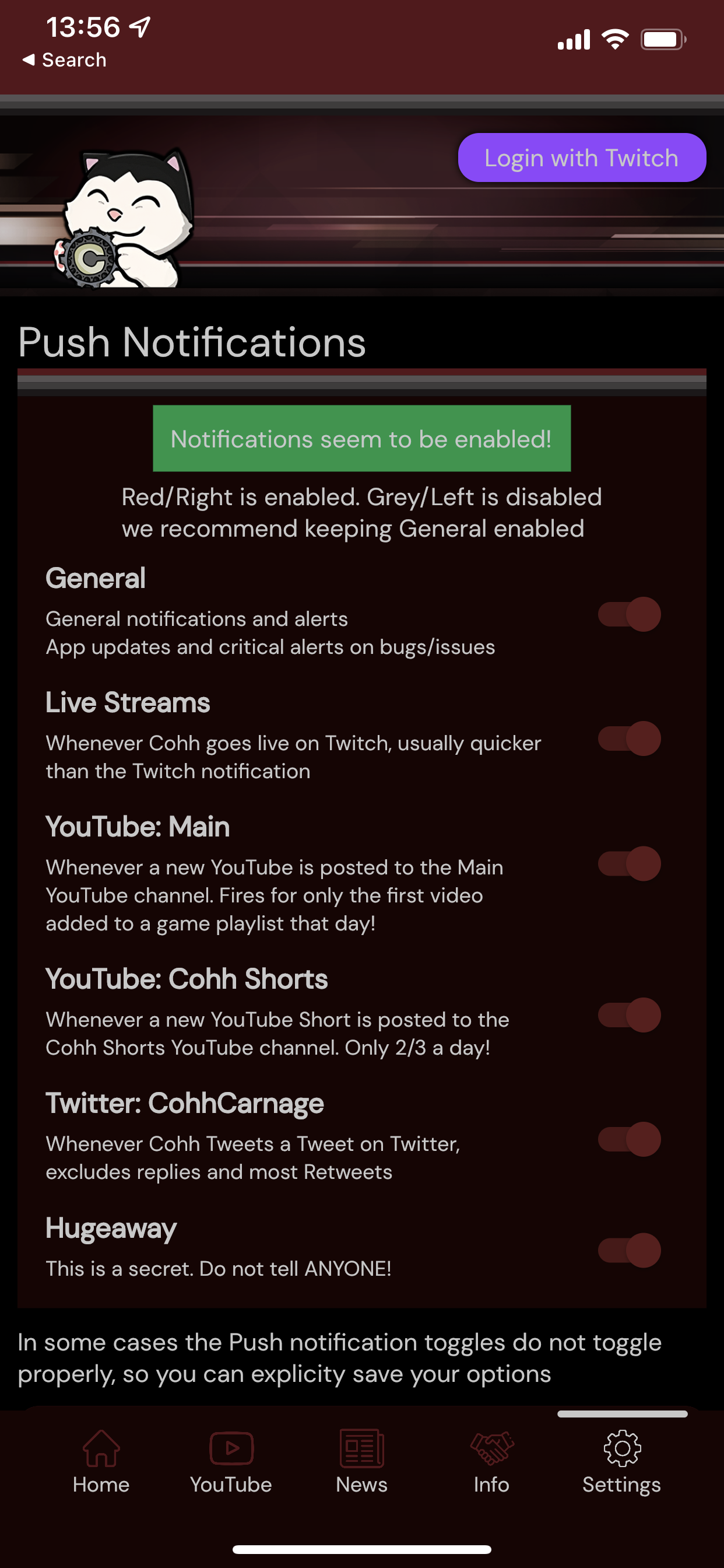 ---
Get the App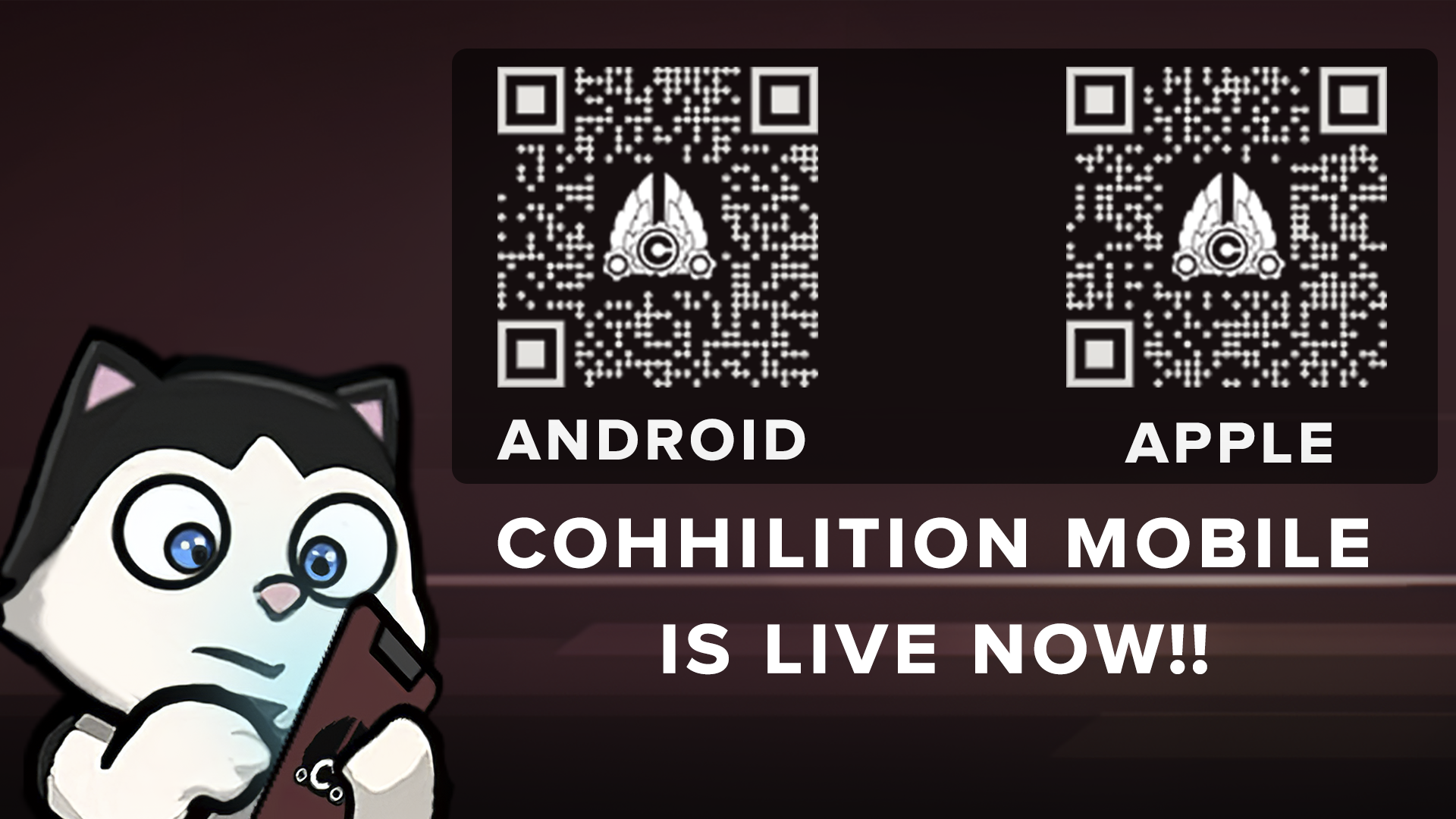 ---
Feedback and help
Either submit via the App on the Settings page or pop over to Mobile App Support
---